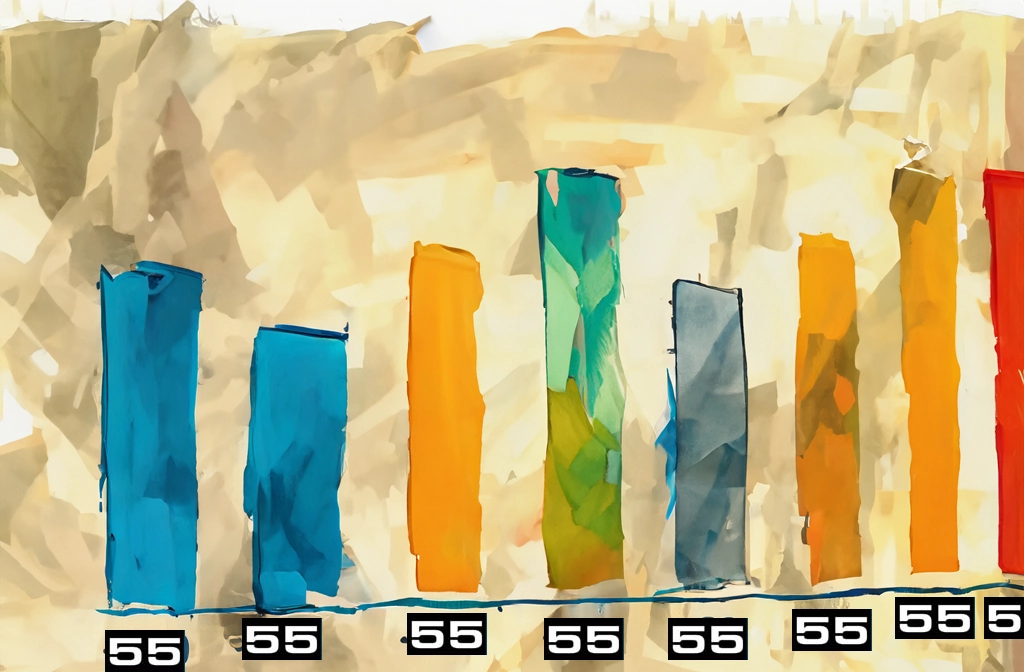 What is the average engagement rate in a website and what does it mean?
 Engagement rate is a measurement that captures the amount of time a user is on a website, along with factors such as: clicks, scroll depth, visitation time length, and more.  A higher average engagement rate indicates that users are interacting more with the website and its content, which is typically a positive outcome for a campaigns goals, whether they are related to providing information, generating leads, or selling products and services.
A bit about Atomic 55 and what you can expect.
Atomic 55 is located in Kelowna, situated in the heart of British Columbia's Okanagan Valley, known for its stunning landscapes, wineries, and tourism industry. In such a competitive environment, standing out in the digital realm is crucial. Atomic 55 has recognized the significance of SEO in helping businesses and individuals in Kelowna achieve online visibility and success over 20+ years.
Some of our core SEO knowledge pillars that you can expect with our company are:  
Keyword Research
We conduct in-depth research to identify relevant keywords for our clients, helping them target the right audience and improve their website's rankings in search engine results pages (SERPs).
On-Page SEO
We optimize your website's content, meta tags, and HTML structure ensuring  that all on-page elements are fine-tuned for maximum search engine visibility.
Off-Page SEO
We incorporate high-quality backlinks and backlink building strategies establishing a strong online presence are vital aspects of Atomic 55's SEO strategy to increase your domain authority. All SEO strategies employed are ethical, white-hat techniques to improve our clients' authority and trustworthiness in the eyes of search engines.
Content Creation
Crafting engaging and informative content is key to attracting and retaining website visitors. Our content team excels in creating content that resonates with the target audience, thus increasing the average engagement time on our clients' websites.
The Impact of SEO on Average Engagement Time
One of the primary indicators of a successful SEO campaign is the increase in average engagement time on a website. When users spend more time exploring a site, it indicates that the content is relevant and valuable.  Take for example some of these example client charts that show a consistent rise upward in engagement time, and visitation.   If an SEO campaign is being conducted correctly this is exactly what the chart should look like.  In the example below we made corrections to a website that started to drop.  A chart will typically dip if corrections are made, and we are waiting for the SE algorithm to catch up.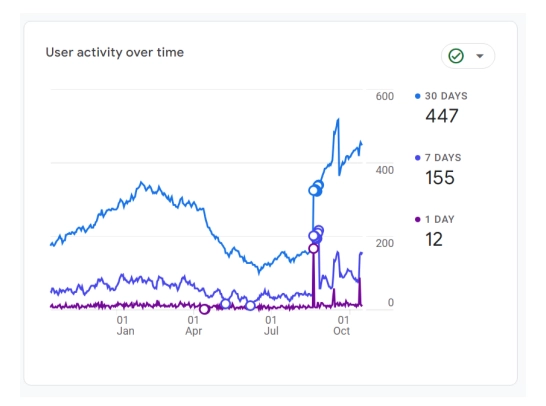 In the next example, we see a steady chart of growth over 12 months showing what consistency can bring in terms of traffic and results.
Loyalty and Strategic Decisions
At Atomic 55 we only take on one customer per vertical in any given market to ensure that there is no competition conflict.   We have turned away many customers who have reached out for work in a competing vertical, and you can be rest assured that your business is our focus.  If you are looking for ways to improve your website traffic, and see better engagement rates, contact atomic 55 for a free consultation.   Alternatively, if you want to just talk on the phone about your goals or marketing, please call us at: 1(250)763-9453.