M
cKinley Lavender Farm is in the heart of Kelowna, which also happens to be a mecca for tourism. Beautiful beaches and bountiful orchards dot the seemingly endless lakeview vistas. Rolling green hills stretch languidly into the deep blue of Okanagan Lake. Kelowna is on the map for all things tourist-related. Making ownership of a burgeoning lavender farm a pretty nice spot to be in 2022. Enter zoning challenges. The City of Kelowna does not allow the visitation of guests at this particular lavender farm in Kelowna. This meant that the owners had to get creative when it came to marketing and selling their lavender products if they wanted to have any business at all from their plantings. As a result they turned online. Make no mistake, the phone rings off the hook with potential visitors who want to pay a visit to these stunning lavender gardens, but until the zoning changes in their favour they're focused as much on online growth as plant growth. They continue to plant and expand in the gardens until such time an opening day is in the cards. Until that day arrives, all lavender bundles, buds, stems, and other lavender derived products are marketed and sold exclusively online. Learn more about how this small lavender farm sells out every season, and keeps the wonder alive without anyone ever stepping foot on the soil where the lavender grows. This is a unique local case study where thinking outside the farm fuels both new customer and repeat customer growth month after month.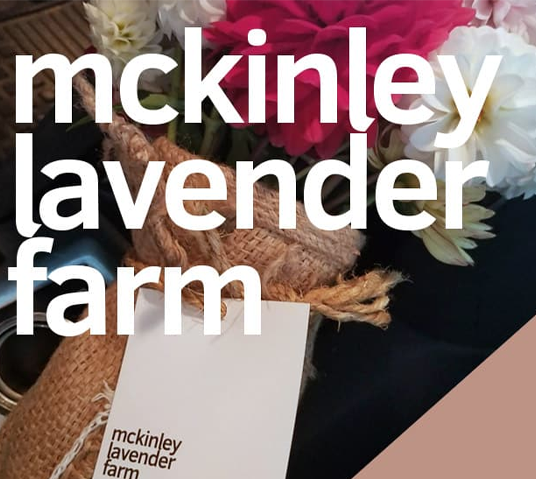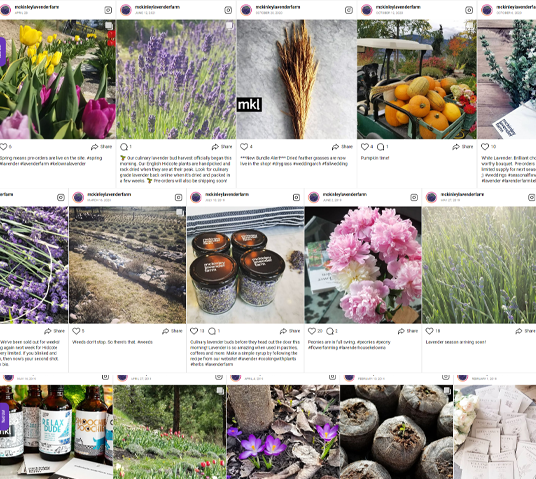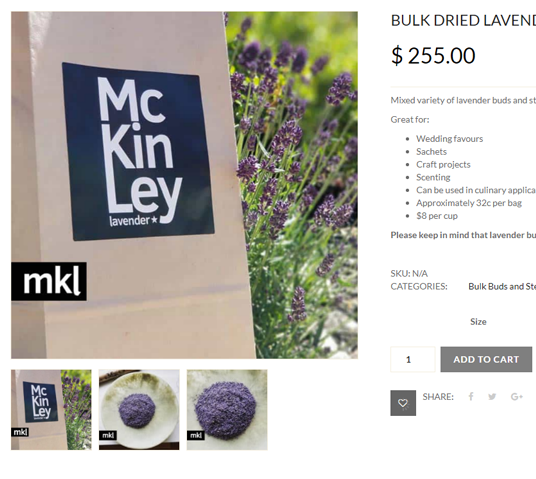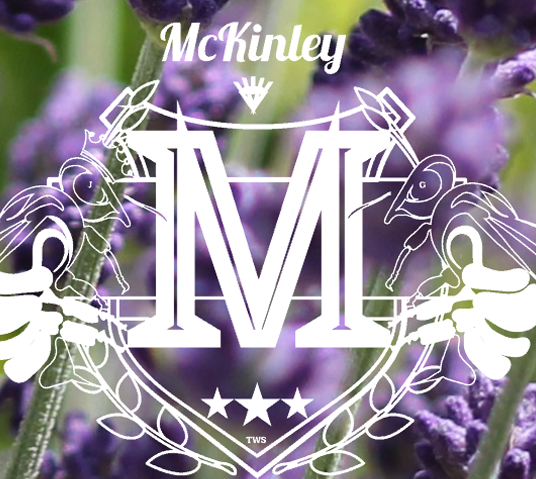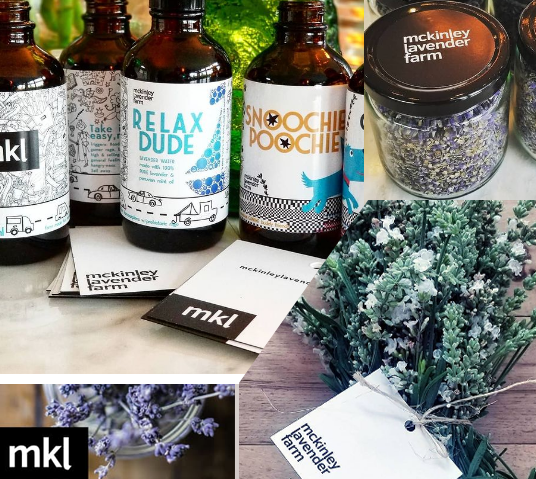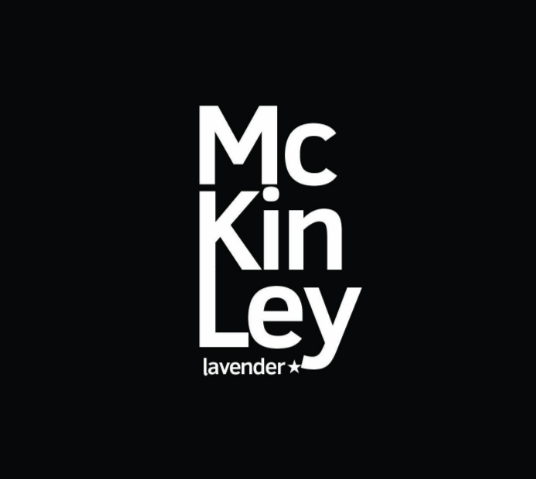 Custom
Website
+
e-Commerce
F
irst step was making a place where all the products could live. Enter a custom WordPress theme with a Woo-Comerce extension. We overlaid a decidedly low key design and let the product photos take care of the wow factor. When working with something as beautiful and sought after as lavender it wasn't necessary to come up with heavy, competing graphics.
T
o think outside of the norm these days is a requirement for most businesses. With the cost of doing business on the rise, labour on the decline and challenges related to public health and supply chain, you can be dead before you even start with or without careful planning. This was almost the case for MKL Farm. There weren't too many lavender farms at the time that exclusively sold lavender online. Creating content to describe the farm's intent was a key ingredient to getting orders. Delivering a great product was the deciding factor in getting repeat customers.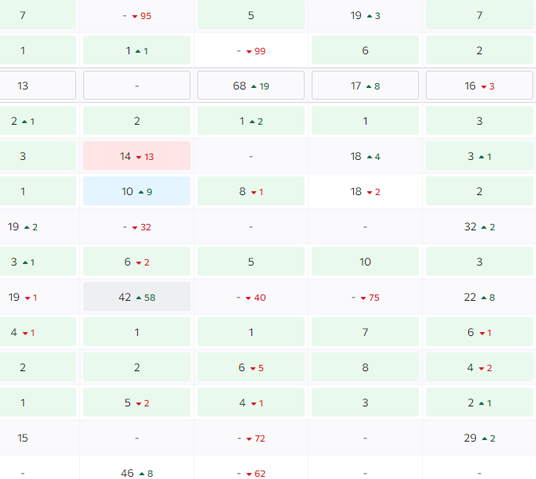 H
aving the challenge out in the open that there would never be any on site sales was almost a heaven send as developers. We didn't have to plan for on location sales. Knowing that every dollar would be directed through the website gave us laser focus. As a result, we chose to use Woo-Commerce as the backbone for delivery of the e-Commerce portion of the website. Woo is SEO friendly and allowed us to use our words carefully to describe and attract buyers throughout North America for the various lavender products being sold. This website, like the products it sells is 100% organic when it comes to SEO. Each page is mehtodically crafted by hand with carefully researched key terms and written to bring the bees to the yard. The results have been better than anticipated. As a matter of fact the small farm sells out of it's products every season. Not only do they sell out, but they get half way there early in the year by offering pre-sale orders to their customers in the early winter months. While the lavender is asleep under a blanket of snow orders can be pouring in from all across North America. Weddings, florists, shop owners, craft brewers, and makers from Miami to Manitoba scoop up lavender bundles in anticipation of summer. With shipping options like Canada Post and UPS as available delivery methods and the option to pay through fin-tech like Stripe or PayPal there is very little intervention required.
P
ackaging is fun. It's fun to design, it's fun to look at, and it's effective for sales when it's thoughtfully developed. The packaging for MKL Farm came about slowly. There are two marks that are associated with the company. A very detailed crest that includes, lavender, bees and lots of easter eggs that are special and unique to the owners of the farm. It was important that the legacy logo and name of the farm wasn't too personal in case later down the road the family decided to sell and the business went with it. This also led to development of a modern mark that could be used in conjunction with the crest. The everyday mark can be used to differentiate between product levels like French vs. English and floral water vs. pure lavender oils. It's also easier to mark photos, label boxes and create shipping labels. Concept labels have also been created for the company to launch a line of floral hydrosols and oils. The line includes a label for pets and boys, two underserved lavender demographics that could both benefit from the plant itself. While we wait for enough production to occur we continue to work on packaging ideas. Perhaps the most exciting thing in the works is a retail shop on teh horizon and with the retail location will come some really interesting twists on packaging for dried and fresh floral products. Stay tuned.